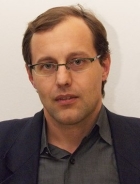 Project title:
Embedded Industries. Cultural entrepreneurs in different immigrant communities of Vienna
Status:
Completed (01.01.2007 – 31.12.2008)
Funding volume:
€ 330,200
---
Abstract:
The project aims at a thorough analysis of cultural entrepreneurship in immigrant communities of Vienna. Although these creative industries contribute to the local culture and to the local economy little is known about their cultural repertoire and their strategies. The main question in this context is how these industries are embedded in co-ethnic, inter-ethnic and transnational networks. These forms of embeddedness are examined on three levels:
First, we deal with the question of how the commercially produced and distributed repertoire relates to traditional as well as international cultural forms. Second, we analyze the strategies which ethnic entrepreneurs develop and how they are embedded in co-ethnic, inter-ethnic and transnational networks. Third, the structural conditions of ethnic cultural entrepreneurship are investigated, since business strategies are constrained by state policy, labour markets, demand conditions, technologies, etc.
Combining methods of sociology, business administration, ethnomusicology, and anthropol-ogy, the project is carried out in immigrant communities from Turkey, China and South Asia. It will contribute to the academic discourse in these disciplines and provide a basis for municipal policies and strategic planning of local entrepreneurs.
---